February 7, 2011
I had the wonderful opportunity to work with some really talented and funny guys while at IRCAM. One outcome of this was some jamming and recording in a small jazz group with Juan Jose Burred, Gilles Degottex and Pierre Lanchantin. Here is our recording of Yèkèrmo Sèw, a piece written by the Ethiopian composer Mulatu…
January 21, 2011
Continuing in my series of keyboard repair blogs, I recently bailed an old Roland PC-200 keyboard out of storage. This old guy is just a 4 octave MIDI controller (no sound generator), but it fit the bill for having a reasonably sized polyphonic keyboard for a NYC apartment. Unfortunately it had long ago developed a…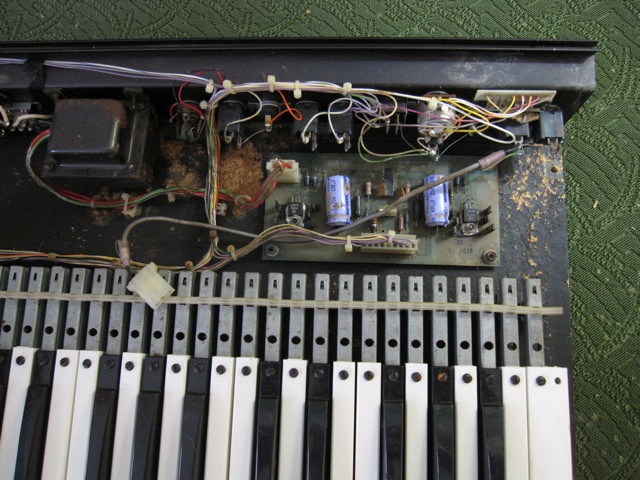 December 13, 2010
Some time back, I acquired a Micromoog analog, monophonic synth. These little beasts are a single oscillator synth, but include a sub-oscillator, 24dB/Oct filter, good modulation, ribbon pitch bend and CV interfacing. The clincher was one appeared cheap on Ebay advertised as requiring "Tender Loving Care": the wooden base needed replacing, but that it did…
December 14, 2009
A Minuet in E major recorded as a double tracked duet by the Baroque composer Adam Falckenhagen.
November 22, 2009
I had the wonderful opportunity to jam with Martha Sparks, an excellent alto saxophonist from Melbourne at my apartment in NYC, early 2001. This is an improvisation between Martha and me on sax and oud (Arabic lute) respectively.
October 25, 2009
A multitrack recording of GR-300 guitar synthesizer & fretless bass.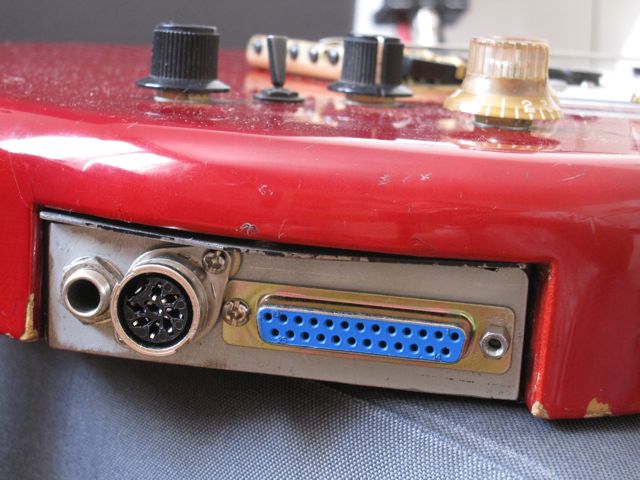 July 12, 2009
I recently finished modifying my main axe, a Roland G-202 guitar synth controller, installing a set of RMC bridge piezoelectric pickups in addition to the original GK-1 hexaphonic pickup electronics. This allows simultaneously controlling both an Axon-100MKII (digital, MIDI) and a Roland GR-300 (analogue) guitar synthesisers. This was to avoid resorting to trying to build…
May 26, 2009
(c. 1994 1:09) Some off-centre turntablism in collaboration with Aaran Lodge.
May 25, 2009
(c. 1997, 4:07) A performance on a Nepalese Madal, a double ended drum somewhere between a South Indian Mridangam and a North Indian bayan tabla.
May 25, 2009
This was the result of picking up a cheap cast off electric guitar at an auction. I experimented with preparing the guitar by inserting screwdrivers, pens and nail files between the strings. This adapts a technique devised by John Cage to turn the piano into a percussion orchestra. Preparing the strings selected a range of…