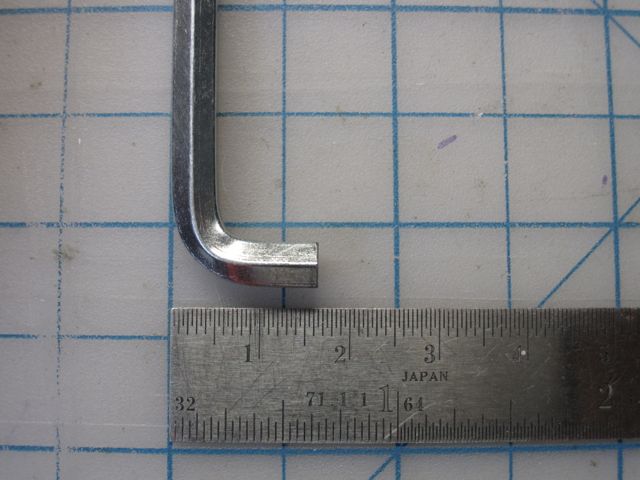 October 30, 2013
I have the joy of owning an Ibanez IMG-2010 Guitar Synth, which can be had quite cheap on Ebay, yet are excellent quality Steinberger style guitars, and originally sold for quite a princely sum. Wayne Joness' very informative GR-300 site extolls the qualities of this beast in great detail. I'm yet to do the conversion…
September 6, 2012
If you are a budding music or audio engineering undergraduate student, iZotope is hiring paid interns. The work mostly consists of auditioning our systems.
August 24, 2012
The MediaMined team at iZotope is expanding! We're hiring software developers with a background in web application development. If you are a LAMP rockstar and care deeply about music, we'd love to hear from you!
June 14, 2012
I've been jamming jazz standards with some good friends, Elizabeth Soychak, Sam Coley and Matt Winch, with our tongue-in-cheek band name "The Pleasure Programmes" (named after a cheesy title from a fake book of "suggested collections" of music). We recently had the opportunity to perform at the Theatre for the New City in the East…
February 7, 2011
I had the wonderful opportunity to work with some really talented and funny guys while at IRCAM. One outcome of this was some jamming and recording in a small jazz group with Juan Jose Burred, Gilles Degottex and Pierre Lanchantin. Here is our recording of Yèkèrmo Sèw, a piece written by the Ethiopian composer Mulatu…
January 21, 2011
Continuing in my series of keyboard repair blogs, I recently bailed an old Roland PC-200 keyboard out of storage. This old guy is just a 4 octave MIDI controller (no sound generator), but it fit the bill for having a reasonably sized polyphonic keyboard for a NYC apartment. Unfortunately it had long ago developed a…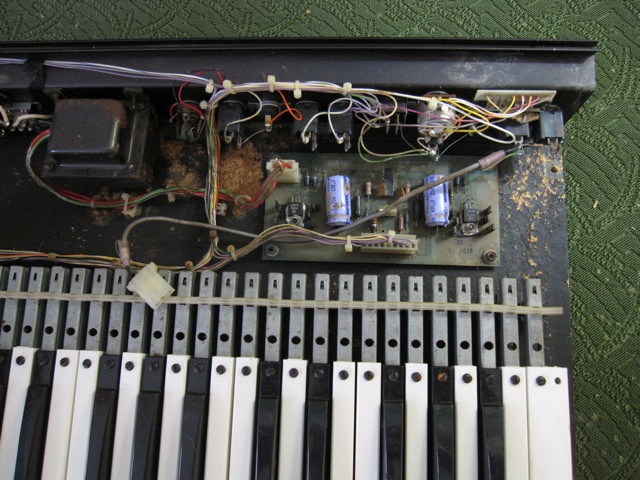 December 13, 2010
Some time back, I acquired a Micromoog analog, monophonic synth. These little beasts are a single oscillator synth, but include a sub-oscillator, 24dB/Oct filter, good modulation, ribbon pitch bend and CV interfacing. The clincher was one appeared cheap on Ebay advertised as requiring "Tender Loving Care": the wooden base needed replacing, but that it did…
December 14, 2009
A Minuet in E major recorded as a double tracked duet by the Baroque composer Adam Falckenhagen.
November 22, 2009
I had the wonderful opportunity to jam with Martha Sparks, an excellent alto saxophonist from Melbourne at my apartment in NYC, early 2001. This is an improvisation between Martha and me on sax and oud (Arabic lute) respectively.
October 25, 2009
A multitrack recording of GR-300 guitar synthesizer & fretless bass.