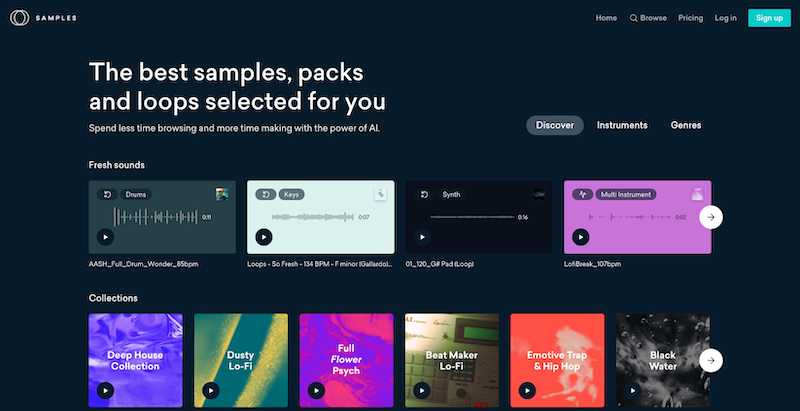 September 3, 2019
While I'm not always able to tell the world about what I'm doing at LANDR Audio, I am happy to now be able to highlight the new samples library site we have released. This is a massive expansion of our previous samples site, now offering samples from many different sample vendors. One particular aspect of…
August 18, 2018
On my old site, I used to host panoramic pictures I had shot and stitched together using Panotools and were displayed using the PTViewer Java app. The photos c. 2001 are hardly of great quality anymore, but some of the subjects still have value, so I wanted to find a modern solution.
July 31, 2018
Sadly, this website suffered increasing bit-rot. For many years I have hosted the blog using Drupal, from v5 – v6. That system however became more and more difficult to maintain, converting from one version to another was a nightmare, and upgrading versions of modules became a real time-sink, and fraught with problems caused by incomplete…
July 26, 2018
Exhibition of a real-time video installation "The Retail Experiment" at Diesel Denim gallery, SoHo, New York City from December 5th, 2002 to January 26th, 2003. Collaborated with Tronic Studio, Sebastien Agnessens and Duggal Interactive. Customers signing-in to a mock ATM were photographed and their image projected into a sequence of moving images of people becoming…
October 17, 2015
I've recently moved onto some new music information retrieval projects. I moved on from Humtap (wishing them ongoing success!) to MuseAmi in June but unfortunately they made a big strategic pivot in August and downsized the company by a third, myself included. Sad of course, but ultimately start-ups sometimes need to make tough decisions. A…
December 17, 2014
The project I've been working on for the last eight months has now released our first public release. Humtap is a mobile app for collaborative music making. Users collaborate by each recording hums and taps into their mobile phones. These audio recordings are transcribed and become musical avatars. A user can then create a piece…
April 22, 2014
Since March, I am now independently contracting to a number of companies doing music and audio DSP and machine learning. This is a great opportunity for me to work with and advise a number of really great companies, particularly small startups, on commercial applications of audio signal processing, machine learning, information retrieval, cloud infrastructure. You…
January 23, 2014
iZotope today announced BreakTweaker a drum machine and synth DAW plugin incorporating MediaMined Discover for content based searching of its sample libraries. The video demo does not discuss the feature, but you'll see the "Discover" button on the Sample window at 1:40 in the video. All of the factory content has been indexed by MediaMined…
October 13, 2013
I've had an Apple Airport Express 1st Generation, 802.11g model A1084 since new, c. 2004. This has long been superseded by newer versions, and for sometime it was just doing duty for me as a USB print server, not as a router. However, it seems that there is a bug introduced around v6.2 of the…
June 21, 2013
I'm woefully late in pointing this out, but there is now a video done by Matt Hines and Jay Leboeuf explaining MediaMined.